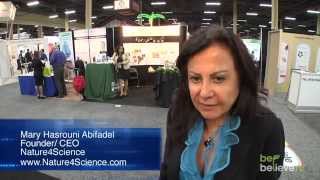 Nature*4*Science
, Inc. was founded in Jan 2001, & and incorporated in May 2002 as a distributor and a manufacturing partner of
New-Gar®
garlic, the #1 leading nutraceutical and pharmaceutical garlic in the industry.
New-Gar®
,the highly trusted nutraceutical Garlic, is produced from a proprietary variety of mature premium grade garlic bulbs, Allium sativum L., specially grown in three regions of China.
New-Gar®
nutraceutical Garlic contains certified levels of the active medicinal markers: Allicin Yield, Alliin, Thiosulfinates, Gamma-Glutamyl Cysteines, and Total Sulfur. Allicin level is guaranteed for the two year shelf life.
In addition to the New-Gar® nutraceutical Garlic,
Nature*4*Science
, Inc. carries a line of unique nutraceutical ingredients including the new addition: Zaffronel®, the 2% safranal saffron Extract.